UAE Web Hosting Features
Business grade web hosting in Dubai
Easy to use and reliable web hosting in Dubai
Look no further, with our web hosting packages and friendly support team you can upload your site in no time and concentrate on what you do best - running your business.
Blazing fast website hosting in the UAE
With our Dubai based servers located on the United Arab Emirates internet backbone, we offer industry leading low latency and high bandwidth connectivity to the region. By hosting in our Dubai data center, your sites will load up to 10 times quicker than your competitors who host in Europe and the USA.
We focus on quality and security
Each web server in our Dubai datacentre is protected by a firewall and brute force password protection to help keep your important data secure. Our customers rest easy at night knowing their website runs on quality DELL enterprise hardware designed to keep sites running 24 hours a day, every day of the year.
Key Benefits of UAE Hosting
Easy to Use Control Panel
Designed for Business
Backups Included
Firewall Included
99.95% Uptime Guarantee
24/7 Technical Support
Guaranteed Resources
Business Web Hosting in Dubai
Reliable hosting designed for your business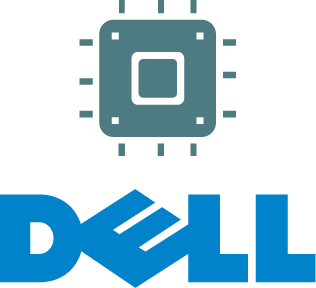 Dell Servers
Strong and dependable, our web hosting servers use quality high-end hardware with server grade storage designed to run 24/7 for the ultimate in reliability, no corners cut.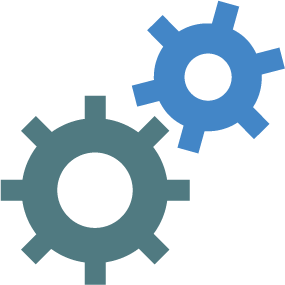 Guaranteed Resources
Unlike other hosts we don't overload our web servers. Our guaranteed resources means you'll always know what you're getting upfront so there's no hidden surprises along the way.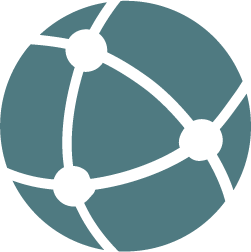 Dedicated DNS
Use our dedicated geographically distributed DNS servers to reduce load on your website and help visitors load your pages faster.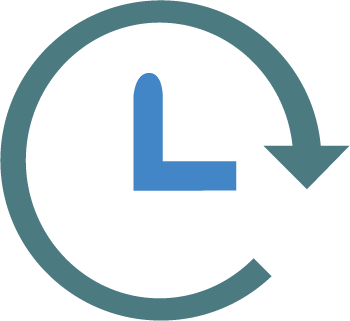 Weekly Backups
We understand your content is important. With our automatic weekly backups you'll have everything safe and sound just in case.
Ready to get your Dubai website hosting online?
Buy now or compare our plans below
Flexible Control Panel
Using the industry standard cPanel
Flexible Control Panel
cPanel is a web-based control panel that makes running tasks on your website a breeze. Upload website pages and manage email accounts at the click of a button.
Strong Security
Easily manage advanced security features such as password protection of directories, scan files for viruses, and prevent people from sharing unauthorized files from your site.
Manage E-Mail Users
Create new e-mail accounts or setup auto-responders and forwarders at a click of a button, supports both POP3 and IMAP connectivity.
Subdomain & Add-on Domains
Setup child or add-on domains to your existing site easily and quickly, add value with your existing hosting package without having to purchase other add-ons.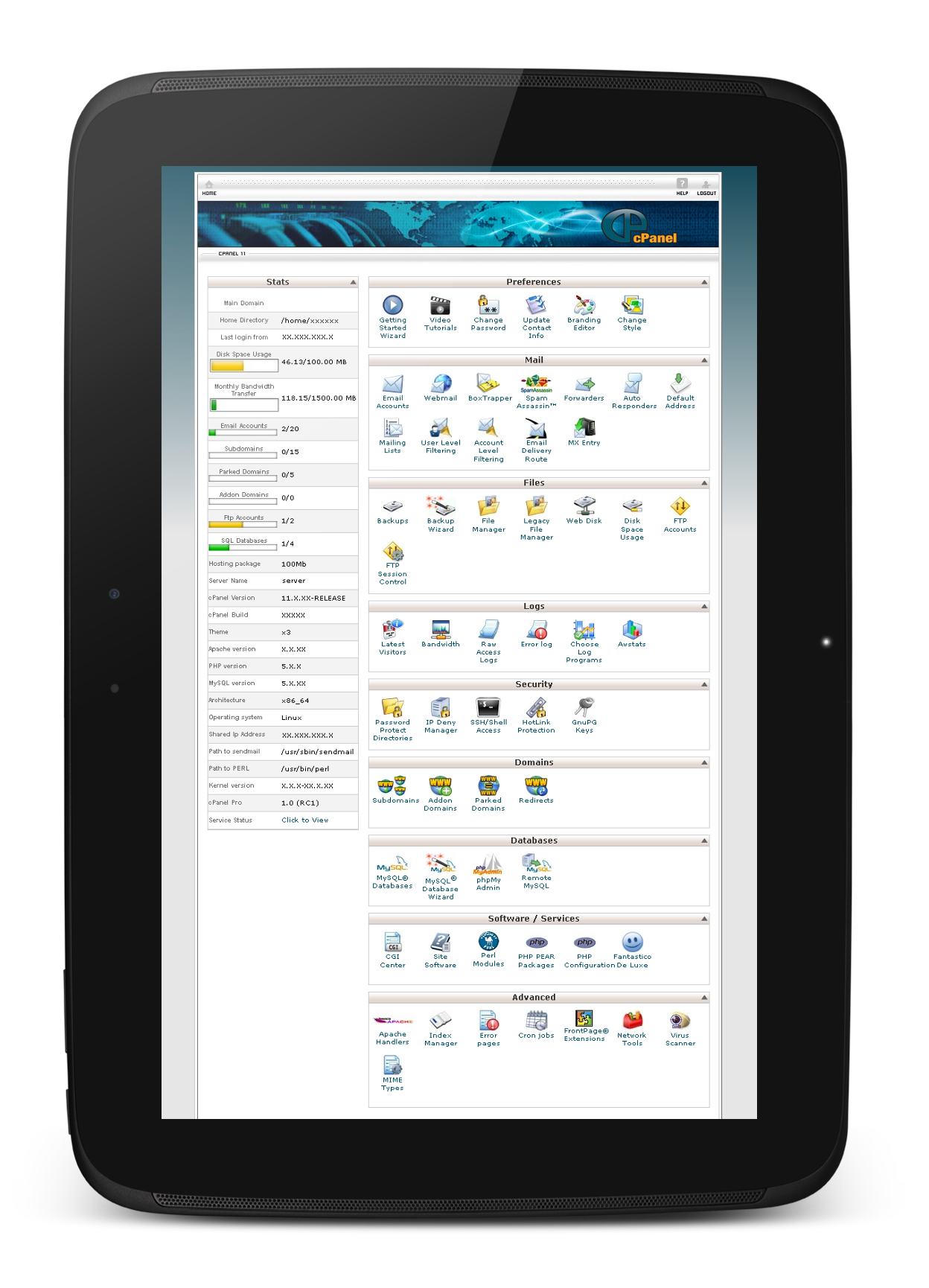 Domain Management
Storage Space/Disk Space
Bandwidth Management
Subdomains
Add-on Domains
Parked Domains
Site Backups
Domain Redirects
Error Pages
MIME Types
Control Panel Branding
E-Mail
POP3/IMAP Accounts
Mail Client Configuration
Forwards and Aliases
Autoresponders
Webmail
Delivery Reports
Email Delivery Route
Email Authentication
MX Records
Mass Email Account creation
Programming Languages
ASP .NET
PHP with PEAR Packages
PERL with Module Installer
Ruby on Rails with RubyGems
Python
JSP/Tomcat
Cron Jobs
Security
Password Protect Directories
IP Denial
Brute Force Protection
Virus Scanner
SSL/TLS Management
SSH/Shell Access
Hotlink & Leech Protection
GnuPG keys
Database Administration
MySQL 4, 5 with phpMyAdmin
Microsoft SQL with MSSQL Manager
Postgres SQL with phpPgAdmin
Remote MySQL Control
FTP
Anonymous FTP Controls
FTP User Accounts
WebDisk
File Manager
Disk Space Usage
Custom Errors Pages
Managed Plus Option
We go beyond hosting with other value added services
Keep everything ticking over like clockwork with our optional fully managed hosting service. We will maintain and update your website for you, so you can leave the worrying to us.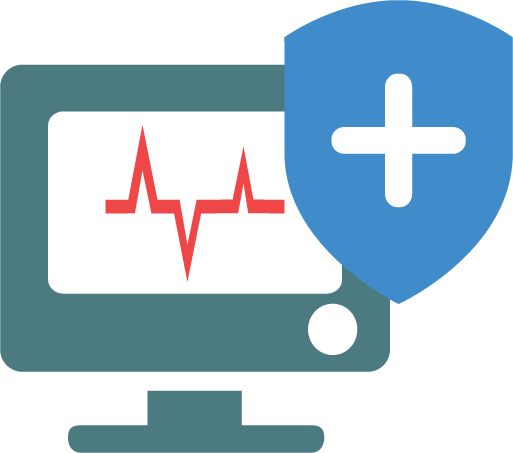 Advanced Security
Daily Site Malware Scans
Emergency Backup Restore
Blacklist Removal Service
Frequent Daily Backups
Application Assistance
Setup of Apps, Scripts
Setup of DNS & SSL
E-mail & FTP Client Setup
Performance Reviews
Managed Wordpress
WordPress Upgrades
Theme Customizations
Plugin Installs
Content Edits & Additions
A selection of 18 services that save you time, stress and money
Amazing features, how do we start working together?
Buy now or compare our plans below
Great for CMS Platforms
Our packages are CMS ready right from the start
Not all hosts are made equal, some host's basic packages do not have enough power to run a content management system such as Joomla or WordPress without requiring a costly upgrade.
Since our focus is on quality and speed, we provide this capability right from the get-go even on our entry level packages, so no hidden surprises or unplanned upgrades.
If a CMS is needed now or planned for in future, we provide quality hosting that is designed to run most CMS including WordPress, Joomla, Umbraco, Orchard, DNN, right from the start.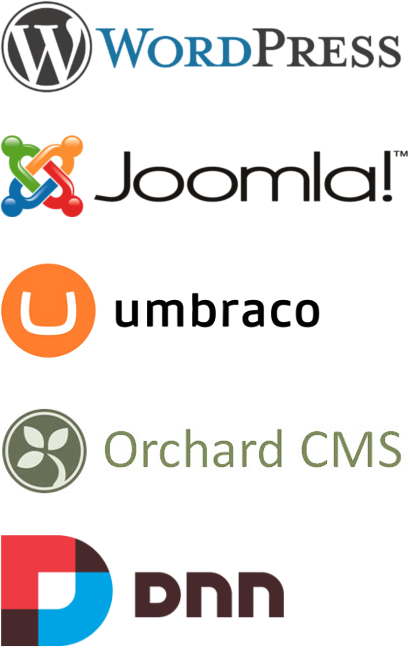 Run Millions of Applications
Support for all popular programming languages

PHP & MySQL
Our PHP servers run on the industry standard CentOS Linux. We offer advanced PHP libraries such as Curl, Image Magick and GD 2 to make installation of web applications a breeze.
ASP .NET & Microsoft SQL
Our ASP .NET servers run on the industry standard Windows Server platform. Each ASP .NET hosting package comes with the ability to connect to Microsoft SQL Server for database connectivity.
Perl
Practical Extraction and Reporting Language (or PERL as it otherwise known) is a popular development language with a large number of resources and software libraries available for download. If you run PERL scripts on your site we have you covered.
Ruby on Rails with RubyGems
Rails is a popular open source application framework allowing sites to be built quicker and easier with modular code and components. We also provide RubyGems, an installer platform of almost 70,000 Ruby programs and libraries ready for download
Python
Pyton is a dynamic object orientated programming language allowing for rapid application development. Python has a large number of open source modules available, and our powerful servers will run your scripts in a breeze.
JSP/Tomcat
Tomcat is used on a number of powerful large-scale business applications across many industries and enterprise business sectors. Robust, capable and powerful, our servers have the flexibility to run almost all JSP applications.
Ready to start? Signup below
Start today with the Dubai Hosting experts
Website Hosting in Dubai
Shared website hosting provided from our Dubai data center
Local Experience in the Middle East
Running in Dubai for the past 5 years, we know the unique challenges of running a business here and what companies need most. Our web hosting plans are designed for reliability, focus on providing professional service from experts and include data backup.
Load Faster Than Your Competition
You have the option to host your website on your Dubai based servers, since they are only a few hops away from your target audience your website will load faster than most of your competitors who are hosted on servers outside the country.
Relax with Turnkey Management
We not only manage the shared server space that hosts your website, but can look after your website application with a range of managed hosting services. By outsourcing to us you can reduce your website management headaches and associated costs.
Key Benefits
Lower latency and quicker page load times
Data kept locally within country
We are aligned to your time zone
Local company and easier to deal with
Ready for rapid growth in the region
Compare our UAE Web Hosting Plans
Flexible Dubai web hosting packages and options
Windows
Linux
Windows Plus
Linux Plus
RAID-10 Disk Space
2GB
2GB
10GB
10GB
Monthly Transfer
30GB
30GB
100GB
100GB
Websites
3
3
10
10
Dedicated DNS Cluster
99.95% Uptime Guarantee
DELL Enterprise Grade Hardware
Optimised for Blogging Platforms

-

Data Center Location
Dubai (UAE)
Dubai (UAE)
Dubai (UAE)
Dubai (UAE)
Managed Services
24/7 Technical Support
Managed Backups
Managed Plus Applications
Optional
Optional
Optional
Optional
Programming Languages
PHP (Curl, Image Magick, GD 2)

-

-

Perl

-

-

Ruby on Rails with RubyGems

-

-

ASP .NET

-

-

MySQL Databases
3
3
9
9
Microsoft SQL Express Databases
3

-

9

-

E-Mail Features
Number of E-Mail Accounts
50
50
150
150
POP, IMAP and SMTP
E-mail forwarders
Auto-responders
Control Panel Features
Control Panel
cPanel
cPanel
Plesk
Plesk
Operating System
Windows
Linux
Windows
Linux
Subdomains
10
10
30
30
Parked Domains
10
10
30
30
FTP Accounts
3
3
25
25
Protected Directories
Web File Manager
URL Redirects
Cron Jobs
Instant Backups
Monthly Price
from 149dhs
from 149dhs
from 489dhs
from 489dhs
Buy Now
Buy Now
Buy Now
Buy Now
Frequently Asked Questions
Question unanswered? Drop us a message we are here to help
What is Shared Web Hosting?
Shared web hosting is a business grade service that allows a customer to rent server space for their website that on a secure partition of a server. Other users websites run on the same server in their own secure partition, this helps keep costs low. For users that don't require the power or storage space of VPS or Dedicated Server, shared web hosting is a perfect choice.
Another supplier is cheaper, why should I choose you instead?
To reach the lowest price often means sacrificing quality and using unreliable equipment. We serve businesses that understand the need for quality over simply the lowest price. With us, your selected product is backed by a team of technical experts managing your systems, a decade of hosting experience and enterprise grade stability. If your business needs support, reliability and stability, then we outshine other providers.
Ready or need more info?
Buy now or see why we are loved